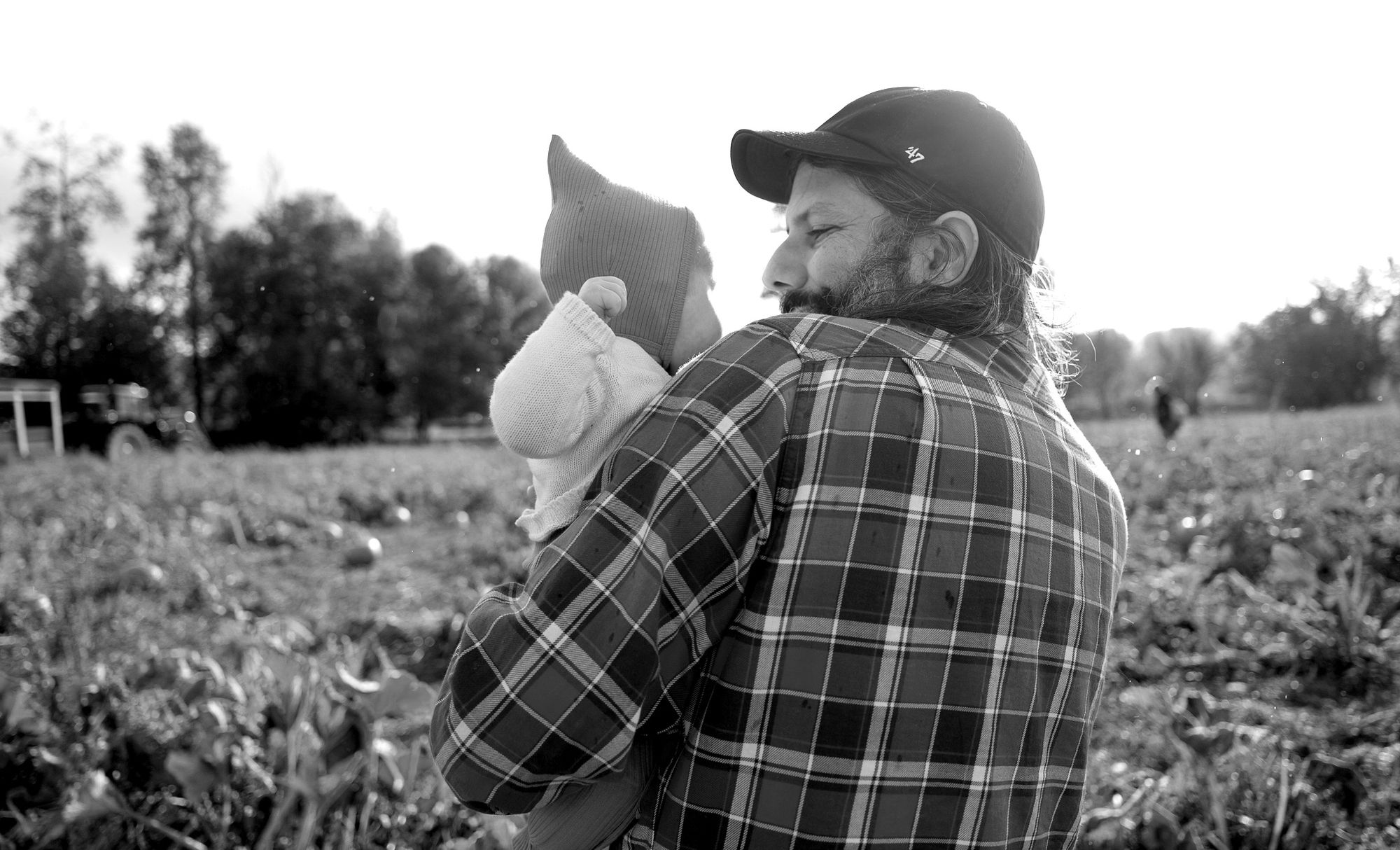 I'm Pat Castaldo and this is where I've been collecting my latest thoughts.
The little blue paper-cut image of my head was made by Nikki McClure.
I co-founded and run buyolympia.com and Land Gallery, but also design Apple Design Award-winning Mac software, mostly relating to scales, mailing and shipping. When people ask me what I do, I usally just reply "stuff."
I'm a really lucky guy, but I do try and work hard.
I live in Portland, Oregon with my wife and young baby girl. I have a teenager who's just about done with High School and can't wait to see what they do in the world.  
Back in the 90s, I lived in the wet, very punk rock town of Olympia, Washington.
I went to college with the hippies at Evergreen where I was the managing editor of the school newspaper, wrote some COBOL for the state, and worked on the design for quite a few album covers, all while helping run a small record label, doing a ton of work for others, and puting on some music festivals.
I took a lot of photos back then.
I was a long-time president (and projectionist) of the Olympia Film Society, chair of the Olympia Planning Commission and sat on the Heritage Commission. I believed then, and still do, that the best things in life are participatory.
In my free time, I like to play pinball. I mean, like a lot of pinball. In fact, in the late 2000s, I had played in more tournaments in a three year time-span than anyone else in the world (a record I no longer own). I play so much pinball I'm in a pinball gang. My basement once had twenty-five machines (but now I'm down to just two).