United States Post Office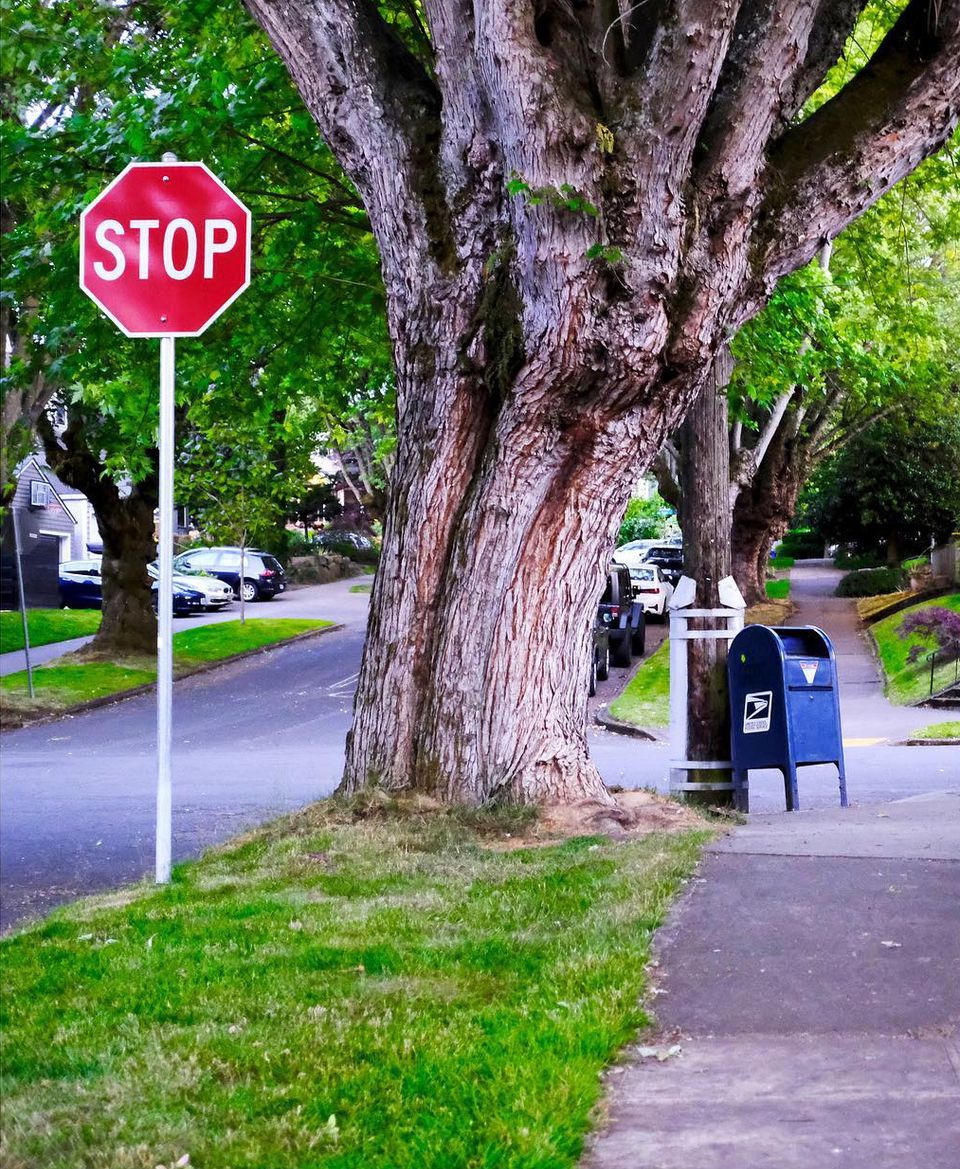 Sitting on the couch thinking about how important this little guy is to my life, this little blue box, and how easy it is to take things for granted when they "just work."
⠀
Without the US mail, I'd be living a very different life.
There'd be no buyolympia.
There'd be no Endicia for Mac.
⠀
For the past twenty years my whole professional life has revolved around getting things from one place to the other via the mail. Either selling and shipping them, or working on the software to make that happen.
⠀
Heck, even before that, zine culture, record company mail-order and college pen-pals were the lifeline to everything outside my tiny bubble of Olympia.
⠀
The mail is such an important part of this country, it keeps us bound to each other still. Sure, there's email and even this here stupid app, but nothing replaces the excitement and sincerity of the sound of the mail carrier approaching and the sharp snap of the mail slot.
⠀
The trust we have in the mail is also like nothing else: Here are my personal thoughts protected only by a thin seal of glue, here is a check intended for a grandkid's birthday, here is life giving medicine for an old man, here is a declaration of love to someone a thousand miles away, here is my vote on who will try to lead us—deliver these all without fail, trusted system of strangers. I have faith you will.
⠀
This is America. This is the United States Postal Service.
⠀
The attacks on the mail system felt so personal, so disheartening. This isn't a system we should trust to some big company only interested in profit, this is a service we all provide each other.
⠀
The mail touches each and every one of us. Part of folks not realizing it or dismissing it with "eh, why not just email" is only possible because it does work so well, silently, usually, in the background.
⠀
We can't take the Post Office and our shared responsibility to each other for granted. That lesson has been made loud and clear the last four years.
⠀
It's a sunny, crisp and cold Portland autumn morning. I'm on the couch and I'm feeling cautiously optimistic we won't forget, and not take anything we have for granted. Especially the mail.